Run Wild 10k
10k
Thru the zoo
& Around the zoo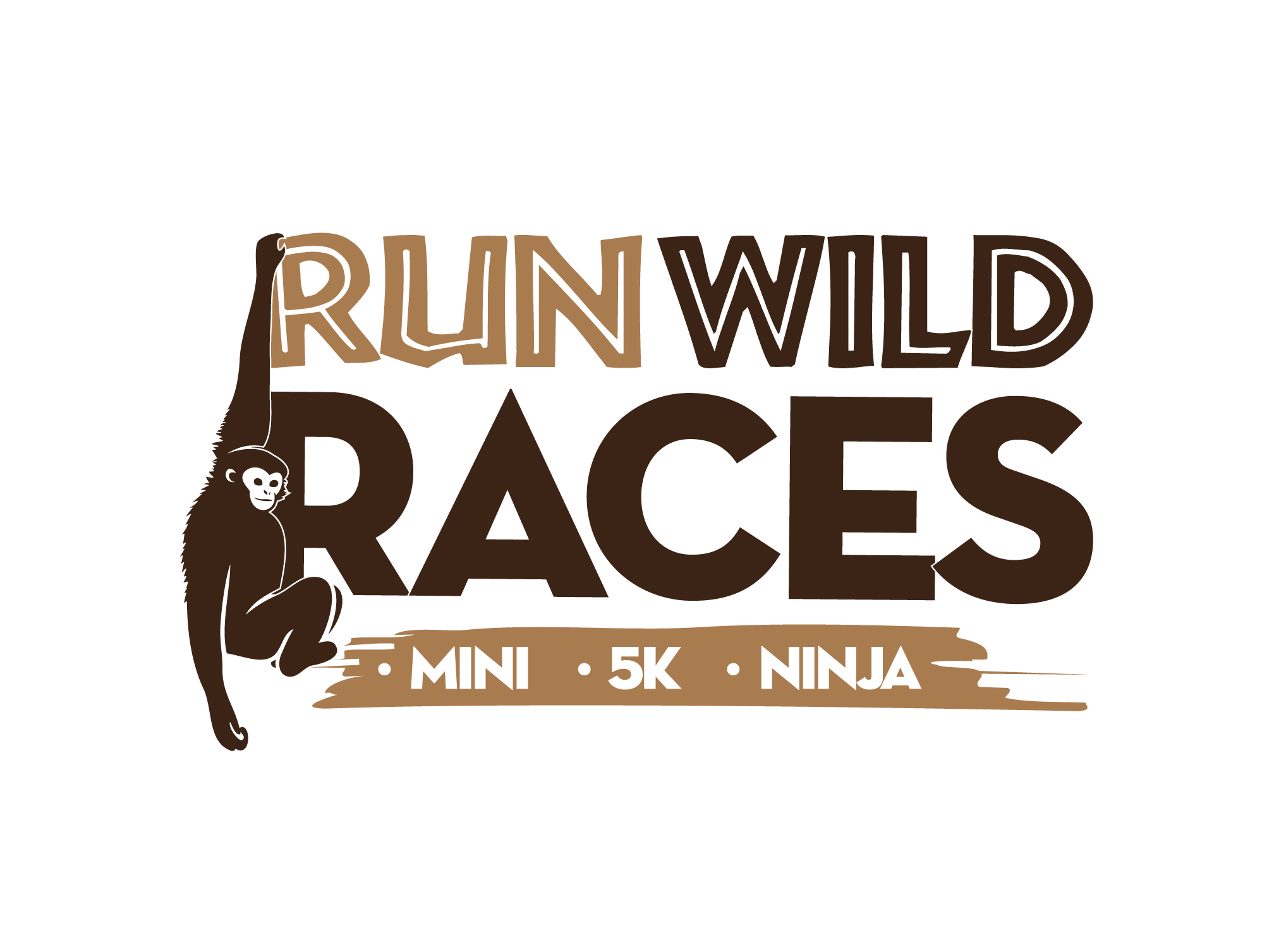 10k
8:30 am
6.2 miles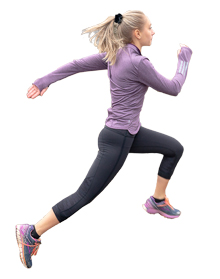 Lace up your running shoes for the thrilling Run Wild 10k, an all-terrain adventure that takes you on a captivating journey through the Metro Richmond Zoo. Starting inside the zoo, the course spans its perimeter, treating you to remarkable views of exotic wildlife and off-site facilities, like the awe-inspiring Cheetah Conservation Center.
The 10k route winds through diverse terrains, offering a blend of dirt, mulch, grass trails, gravel, and asphalt pathways. Experience the thrill of navigating rolling hills, crossing bridges over picturesque creeks, and conquering a few steep challenges along the way.
As you race, keep your eyes peeled for the incredible inhabitants of the zoo, from majestic rhinos and elegant zebras to the swift cheetahs and other fascinating animals that will accompany you along the path.
The Run Wild 10k is not just a race; it's a fundraiser event, one of four hosted at the Metro Richmond Zoo. After crossing the finish line, you're in for a special treat – each participant gets FREE access to the zoo! And if you have cheering spectators with you, they'll receive a generous 10% discount on their zoo admission tickets for race day.
So, get ready to run wild, experience the beauty of the zoo and its surroundings, and be a part of this extraordinary event that blends fitness, nature, and wildlife into one unforgettable experience!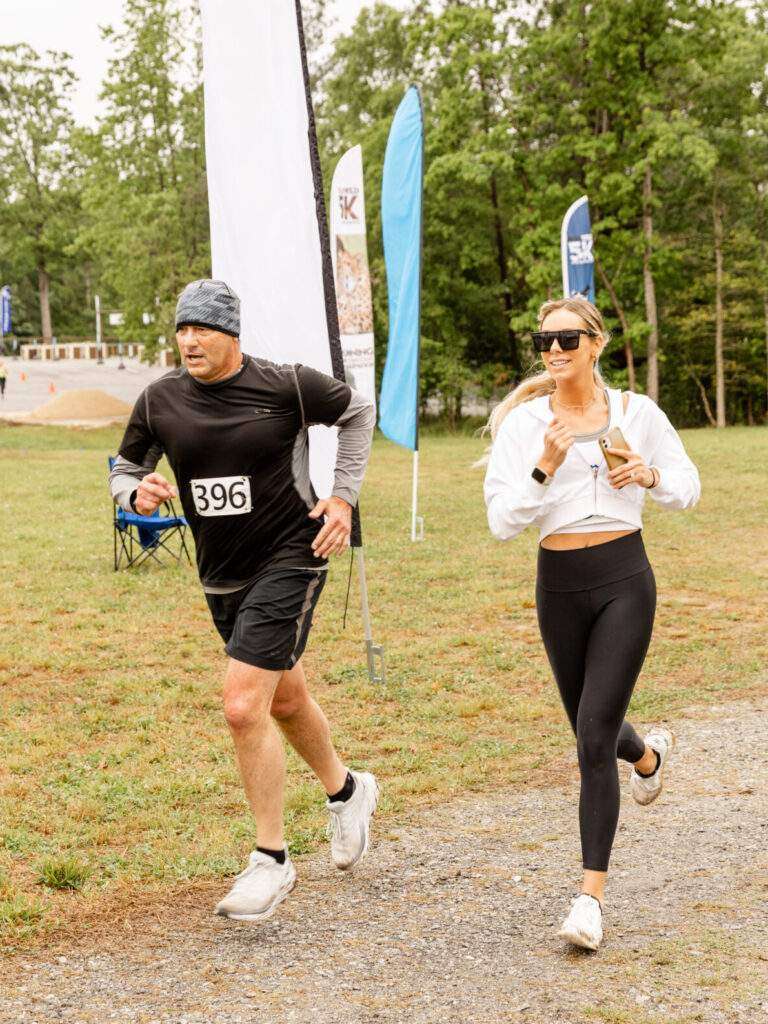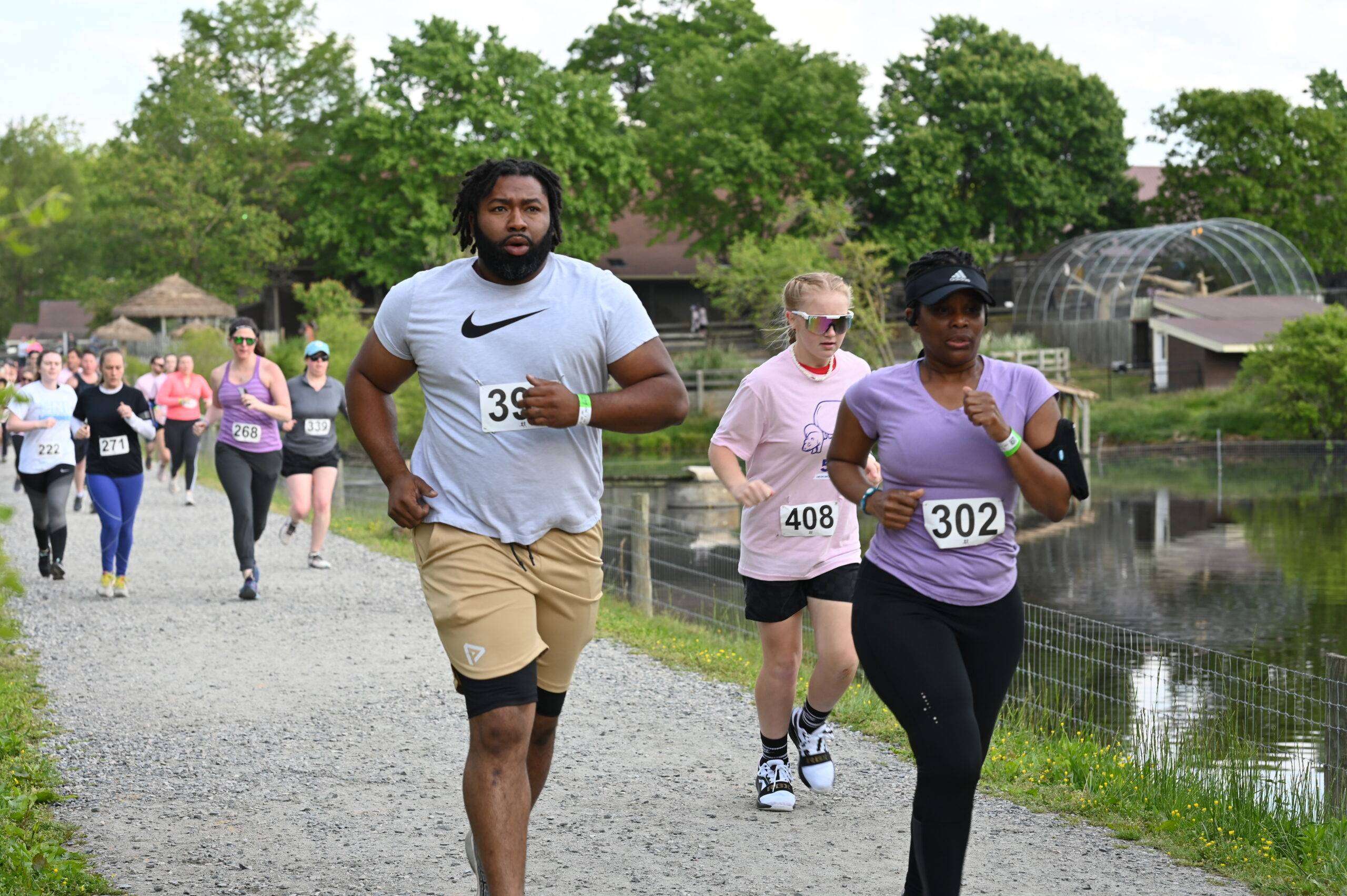 Where?
Metro Richmond Zoo
Thru the inside of the zoo and then the perimeter of the zoo!

 

Course makeup (gravel 10%, mulch 10%, dirt 65%, pavement 15%). 
When?
Twice a year in spring and fall

Next Fall Race:

Saturday, September 30th 2023 at 8:30am

Next Spring Race:
What's included?
Entry to race
Race bib and timed results
Finishers Medal
Event t-shirt
FREE same day ticket into zoo
Post race refreshments
Support Animal Conservation
Age
10K Runners must be at least 8 years old to run
10K Runners 4-11 years old must have a 10K ticketed chaperone run with them

(Parents may designate a responsible older sibling or friend to participate with their kids ages 4-11.)
Water Stations
At the start, middle, and end of the race.
Parking
Parking is FREE.  Please follow parking attendants as they will guide all runners/spectators into a designated parking lot.
Zoo Member Discount
If you are a current Zoo Member, follow the prompt at the end of registration to receive $5 off your entry.
Zoo Members must provide their membership card for validation on race day at the check-in; otherwise you will be charged the remaining $5 fee before race entry.
Early Registration Discount
Sign up early for the best discount!
Multi-Event Discount
Sign up for any 2 Run Wild events and receive a $10 discount. (only one event shirt is provided)
Sign up for any 3 Run Wild events and receive a $15 discount. (only one event shirt is provided)
*This discount cannot be combined with the Team or Ninja Kid Discounts.
Team Discount
Create a team and invite friends and family to join.  The following discount applies to all team members once the 10th member registers:
Mini – $3
5k/10k – $5
Ninja – $8
The previous 9 registrants will be refunded the amount listed above.
*This discount cannot be combined with the Multi-Event or Ninja Kid Discounts.
RACE DAY PROCEDURES
PACKET PICKUP
Pre-race packet pickup:  Friday, September 29th, 2023 from 5:00 pm – 6:00 pm at the Metro Richmond Zoo. 
Race-day packet pickup: Saturday, September 30th, 2023  from 7:30 am – 8:15am. 
SPECTATORS
Spectators can attend the Run Wild Races event free of charge.  Spectators can receive a 10% discount on admission tickets the day of the race when entering with their racer. 
Designated Spectator Zones
Start and Finish Line Field

Spectators may bring lawn chairs to set up in the finish line field. 
Each course is designed to provide spectators easy visibility of the runners for several hundred yards before they cross the finish line. 
ZOO ENTRY
All race participants will receive a free same day Zoo admission ticket with the purchase of any Run Wild Race ticket. 
Zoo ticket will be valid for the day of the race only.
Zoo ticket may only be redeemed after race completion.
Spectators can receive a 10% discount on admission tickets the day of the race when entering with their racer.
Spectators cannot enter into the Zoo with a discounted entry before their participant has completed the race.
Race wristbands are your admission into the race and the zoo.

If a racer presents a cut, broken, or missing wrist band they will be denied access into the zoo
RESPECT THE ZOO
Please be respectful of the Metro Richmond Zoo property, animals, and exhibits.  No climbing over fences, leaving the trail, smoking, shouting, taunting animals, or playing music from speakers.  We reserve the right to remove you from the race without a refund if you fail to follow these guidelines.
Run Wild 5k: For the safety of the animals, some will remain indoors (off exhibit) while racers run by their exhibits. These animals will be back on exhibit for the normal zoo hours.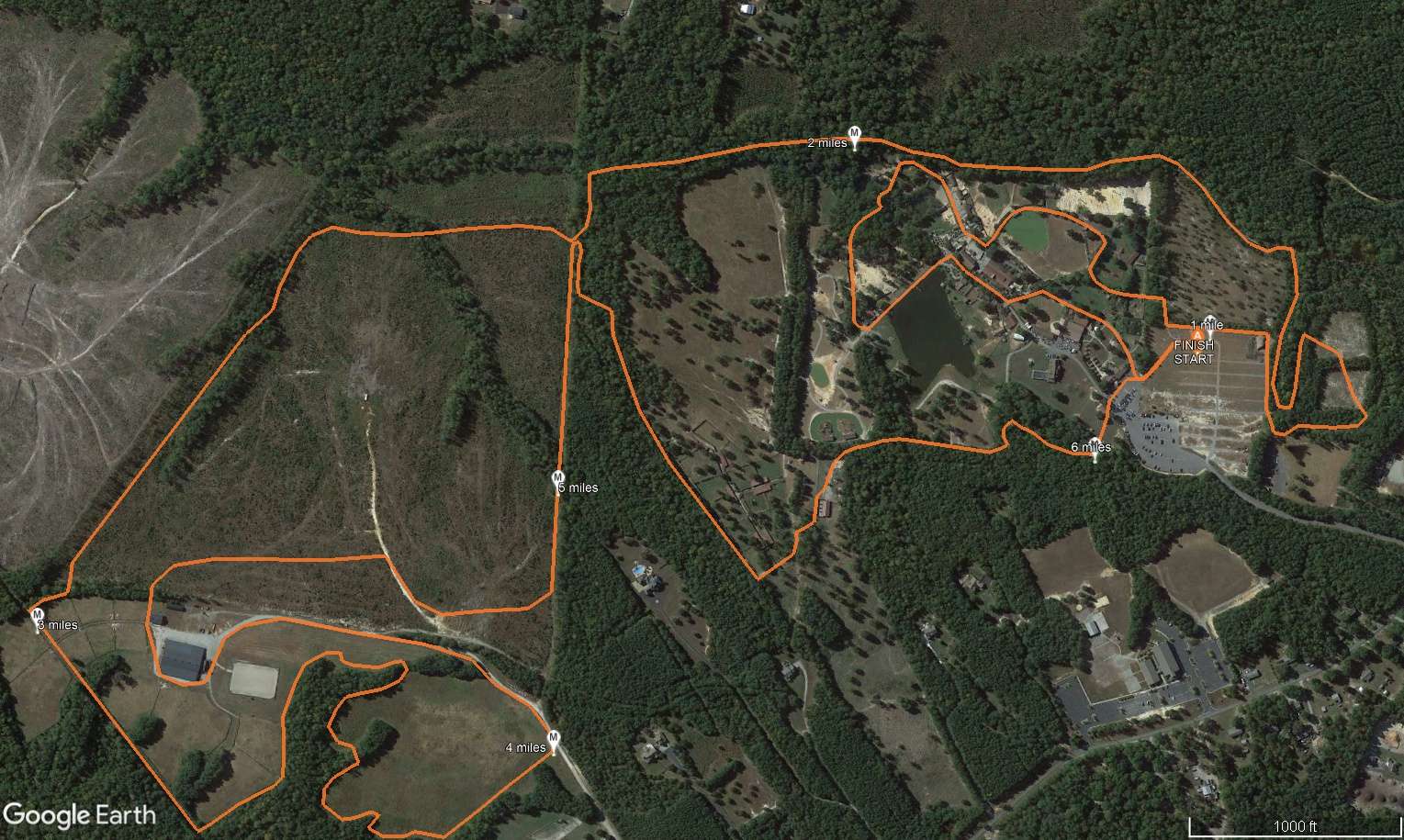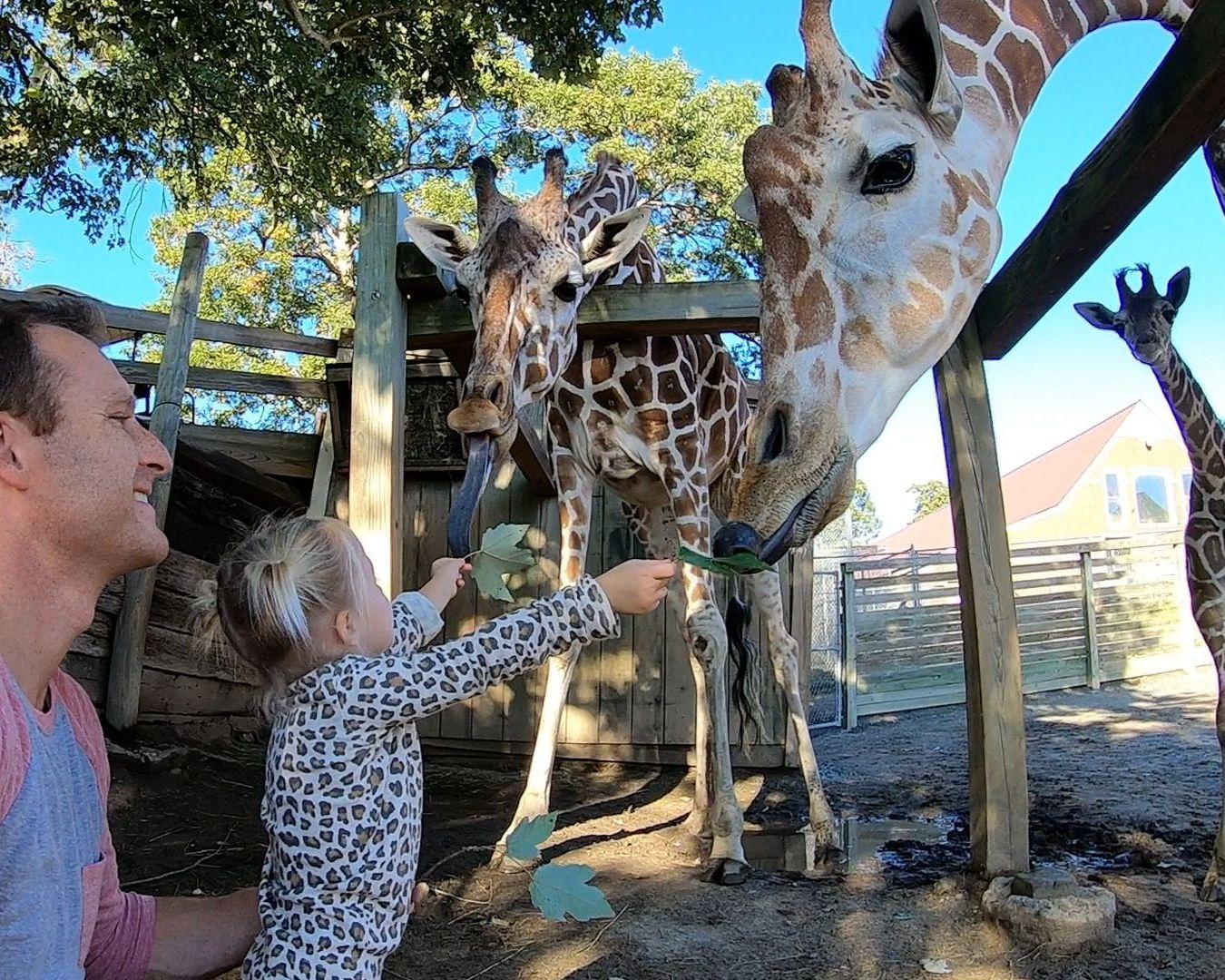 Register soon for the best price!