Run Wild Races
Next Event:
May 6, 2023
Metro Richmond Zoo, VA
Racing to save the endangered Pygmy Hippo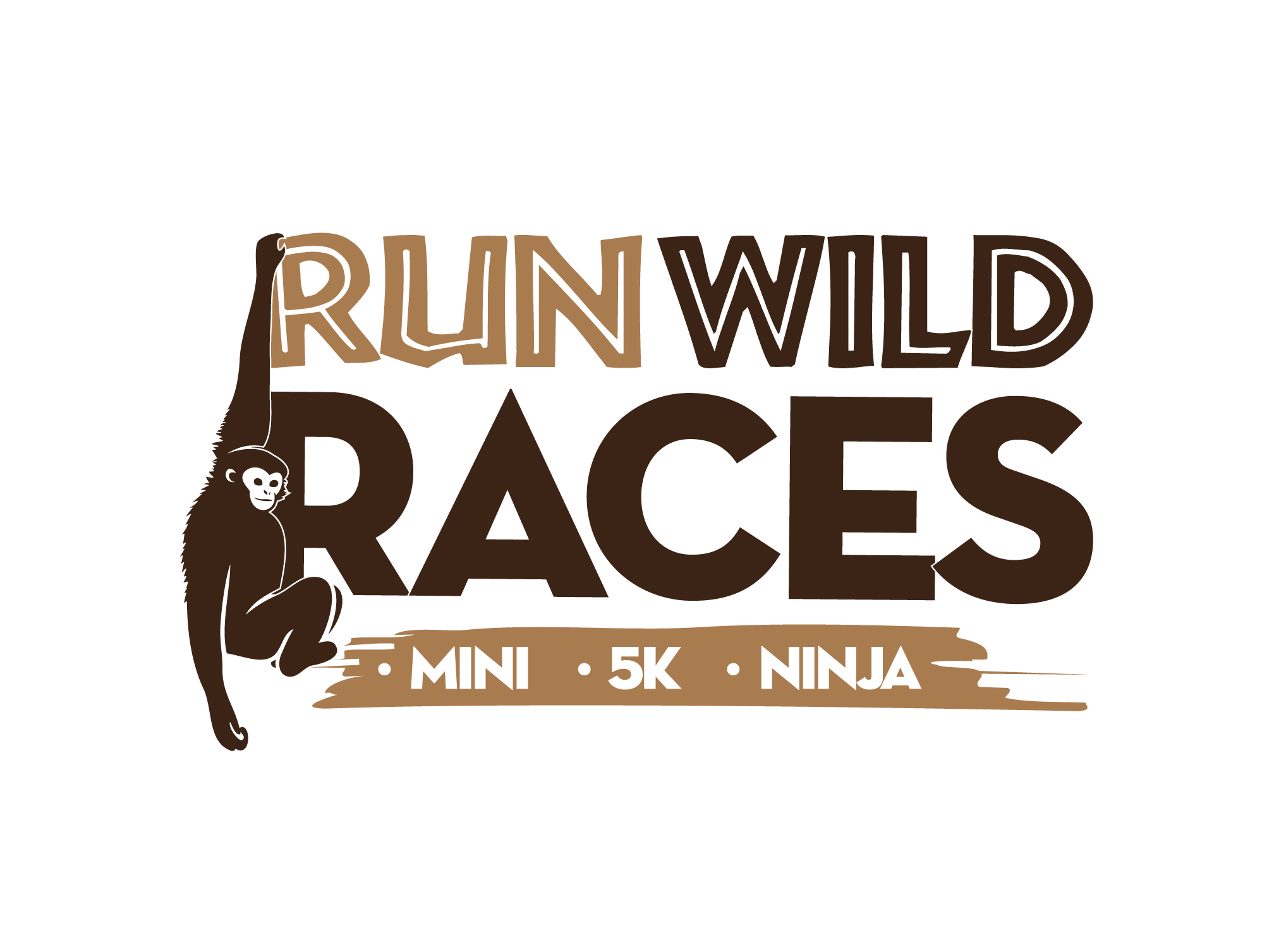 The 6th Bi-Annual Run Wild Race
May 6th, 2023 hosted at the Metro Richmond Zoo. Below are the race options for the upcoming event.
Run Wild Races has partnered with the Metro Richmond Zoo to bring fun and animal awareness to those who participate in our events while helping to raise animal conservation funds.
Come run, walk, or ninja your way around the zoo on Saturday, May 6th! Don't forget to round up your herd; there is FUN for everyone. Choose from our 3 events: Mini 1 Mile, 5k, and Wild Ninja! Be sure to spot rhinos, zebras, cheetahs and other zoo animals along the race path! After you cross the finish line, each participant can visit the Zoo for FREE! Any spectators that come with you will receive a 10% discount off their zoo admission tickets for race day.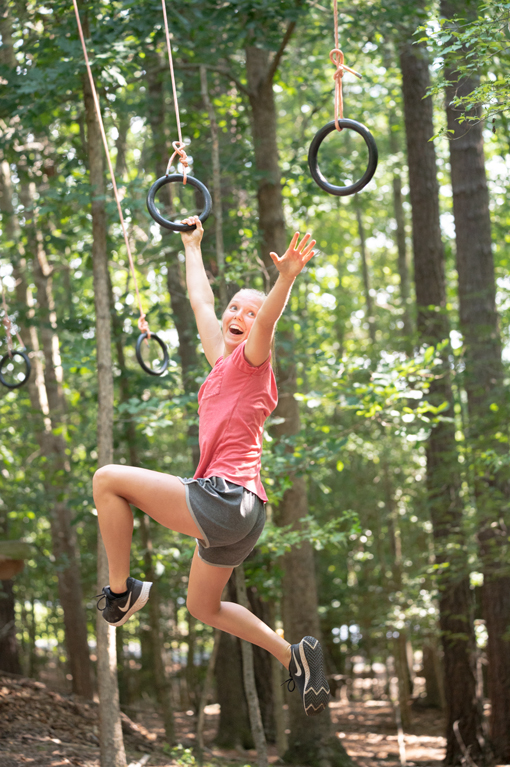 Run Wild and support a Wild cause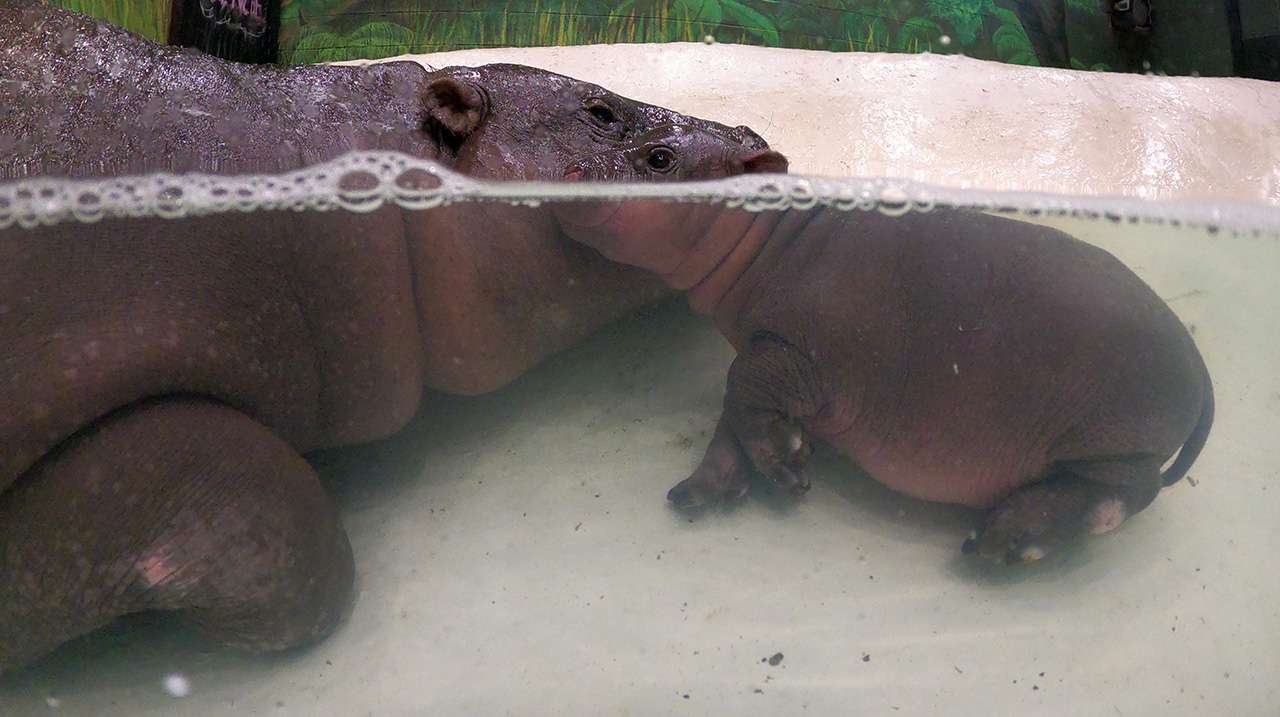 100% of our net proceeds from this event will benefit:
The Endangered Pygmy Hippo
"The hippopotamus is surely among the most familiar – and most conspicuous – of Africa's megafauna. Its pocket-sized relative, the lesser-known and endangered pygmy hippo, is an entirely different matter. Nocturnal, elusive and mainly solitary, these denizens of the deep forest are very rarely seen, or even heard.
Don't be misled by the name; they may be nominally associated with miniature marmosets and small-scale shrews, but pygmy hippos still top the scales at a hefty quarter of a tonne or more. Nevertheless, they are dwarfed by their colossal cousins. Nose to tail, the pygmy hippo is half the length of its common counterpart, but the real difference is in bulk; it is outweighed by a factor of ten.
Rotund, thick-necked and hairless, pygmy hippos derive their glossy sheen from the tiny mucus glands that pock-mark their sun-sensitive skin. They frequent forested waterways, where they spend the day in rivers and swamps before emerging to feed at night on a variety of grasses, shoots and fallen fruit.
The reclusive and elusive pygmy hippopotamus is native to riverine forest and swamps in West Africa, with most populations confined to Liberia. Credit: Mark R Higgins/Adobe
WHY ARE PYGMY HIPPOS ENDANGERED?
Confined to a dwindling number of suitable sites in West Africa, pygmy hippos continue to decline drastically in number, due mainly to habitat loss and hunting. Deforestation as a result of mining, logging, agricultural expansion and other forms of human encroachment has fragmented the remaining population and left many of them living in closer proximity to people, which in turn increases the risk of further disturbance or unsustainable levels of hunting for meat.
The vast bulk – in both senses – of the world's remaining pygmy hippos are found in Liberia, although smaller populations still survive across the border in Côte d'Ivoire, Guinea and Sierra Leone. A subspecies formerly found in Nigeria is now thought to be extinct." – Fauna Flora
Pygmy Hippo – Metro Richmond Zoo
The Rainforest Trust (TRT) – Protect their Home – Liberia
Run Wild Races was started in the summer of 2020 by Justin Andelin, the Zoo Ninja. 
"Fitness and competition have always been an important part of my upbringing.  My competitive nature is what inspired me to apply and get onto the 10th season of American Ninja Warrior.
I had never previously been to a ninja gym to train on ninja obstacles for the required body control and awareness needed for success.  Nevertheless, I was going to prove to myself that I could complete the obstacles.  That was exactly my intention when I stepped onto the tv set in 2018.   Needless to say, I was humbled by the third obstacle! Had I previously trained on ninja obstacles, I would have made it much further.
After being on the show, I realized that like myself, there are a lot of people that just want to try ANW style obstacles.  Because there are not any ninja gyms in Richmond, I wanted to bring ANW styled obstacles for my community to try.  I also wanted to improve on the slow format (1 person at a time) of ANW.  My solution: Wild Ninja.  I hope you enjoy it."
Why the Mini and the 5k?
"Simple. I like sprinting, and finding ways to improve my endurance for ninja warrior.  I also wanted people to be able to race through the zoo around the animals!"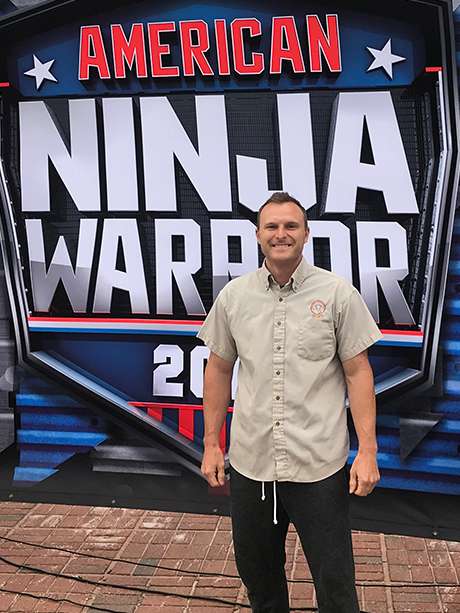 Register soon for the best price!
Conservation Funds Raised
Since fall of 2020 Run Wild Races has donated over $8,000 to Cheetah, Penguin, and Orangutan Conservation projects.